Cyprus Avenue by David Ireland
Presented by Red Phoenix Theatre and Holden Street Theatres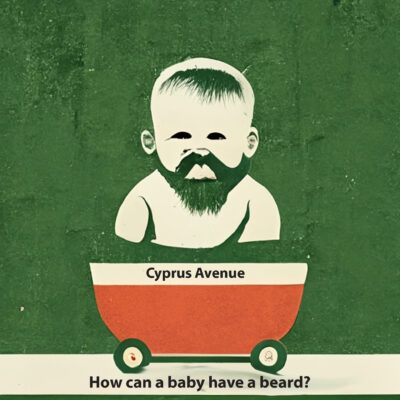 Eric notices something very unusual and disturbing about Mary-May, his five-week-old grand-daughter. Although his wife and daughter think Mary-May is the 'best baby in Belfast', Eric can see that she is really the famous Sinn Fein president and politician Gerry Adams – but without a beard.
Set in a Northern Ireland now at peace, Eric struggles to shake off his experiences of The Troubles. Why has Gerry Adams now infiltrated his home? What should he do? Perhaps his psychiatrist can help him to make sense of his world. Or perhaps not.
Cyprus Avenue, David Ireland's funny and shocking black comedy, won Best New Play at the Irish Times Theatre Awards in 2017 and Stephen Rea won Best Actor for his portrayal of Eric. The play also won the James Tait Black Prize for Drama in the same year.
This is another Red Phoenix play that will have you talking about it long after it is over.
How well do we support people in our community who are struggling?
David Ireland also wrote; Ulster American which was recently performed at Holden Street Theatres to rave reviews.
Warning: violence and extreme coarse language
Creatives
Directed by Nick Fagan and featuring an outstanding cast including  Brendan Cooney, Emily Currie, Brant Eustice, Rhoda Sylvester and Lyn Wilson